LOVE:
Orville Peck:
This weekend, while watching Saturday Night Live, I was confused by the artist, which has little to do with this installment and I won't get into. I'm not sure what I was seeing or hearing and I knew I didn't like it, but I wanted to know more. Somehow during my research I came across a man dressed in very flattering cowboy garb in a fringed mask that hid most of his face. I was fascinated at once and assumed it was some kind of modeling job or artsy thing like the magical photo shoots they used to put together on America's Next Top Model. Turns out I was wrong. This is what the man in the photo looks like all the time. This is his persona, his character, his particular brand. In addition to being mysterious, he was clearly handsome under his mask and I felt compelled to know more. I got more than I expected. His name — allegedly — is Orville Peck and his background is as mysterious as he is. He grew up for a time in Canada, though he was raised in the desert of Africa. He was in a punk rock band. He was strongly influenced by one of the most important and derided albums of all time, Paris, by Paris Hilton. I knew I loved him then. If you don't know by now, I don't think you'll ever know how significant Paris Hilton's debut album is. I'm not going to get into that even though it is one of the seminal albums of our age. He was clearly gay and then I read interviews with him in the New York Times where he talks about being a queer cowboy taking over country music, and well, I was lost. For reasons that have already been explored in depth somewhere in this behemoth of a blog/autobiographical website, country music is part of my psyche and my origin story. I connected immediately with the mysterious gay cowboy and his dramatic mask. In other interviews, he gushes over Dolly Parton and her wigs with the reverence of an art history major wandering through the Louvre for the first time. I am captivated by him. I downloaded his album, Pony, immediately, and I had a lot of reactions. I didn't love it at first, I didn't get it at first, I didn't connect, but this is true with a lot of things that I grow obsessed with later. I listened again a few times yesterday while I was cleaning and when listening with my AirPods Pro — I'm not saying that to sound boujee, I say it because the sound quality fundamentally changes the album experience — it all clicked for me. I loved the darkness of the songs, the brilliantly pure falsettos that Orville hits, the clear yet subtle references to Dolly Parton's melodies for those in the know, and the aesthetics of the album. I can't stop listening. I won't stop. How wild it is to live in this time of country music revival with Orville Peck and Kacey Musgraves and Lil Nas X and even Harry Styles and Miley Cyrus. It's going back to its roots but with a completely new sound. We aren't singing about tractors and beers on the beach anymore, FINALLY, it's back to the stories written about passionate love affairs. This is the heart and soul of country and I couldn't be happier to be living during this renaissance. Look at him here, this is wild:
IKEA Cast Iron Skillet:
You all know that I like spending money and that luxury products are worthwhile expenses in my mind. Though this is true, I still love a good bargain and I have become quite a pro at hunting them down. I have bought a lot of my technological tools used for half price. I love Goodwill for glassware. I take enormous pride in finding a really good coupon. Life is much more pleasant when you have quality items to use in your life. If you cook at all, there is simply no reason to not have a good knife and a good skillet. High quality materials lead to high quality results. I am routinely disgusted by the AirBNBs I rent and discover dull knives, or worse, nothing larger than a steak knife. How do these people live? But this installment has nothing to do with knives, it has entirely to do with cast iron. I think everybody owns at least one piece of cast iron cookware. It might be something inherited and forgotten from a grandmother's kitchen or something we picked up and never used. Cast iron is a classic for a reason. It conducts heat beautifully and makes some truly sensational food. Because I'm that brand ho I mentioned earlier, I thought that the end all and be all was a Le Creuset set of cookware, so I have acquired several pieces of that gorgeous French cookware. They are enormously expensive and work wonderfully well and they look simply stunning on my stove, but I have discovered, to my shock and dismay, that there are much more affordable pieces that work almost as well. IKEA, that wonderland that I hold dear to my heart, has a nice line of cast iron stock pots called SENIOR, that includes baking dishes, dutch ovens, and skillets. They are enameled with beige paint on the exterior and the insides are a nicely finished cast iron surface. It cooks beautifully. It costs a little over forty dollars, dozens of times cheaper than the most affordable piece from Le Creuset. It's attractive enough to sit next to my Le Creuset collection, and I must admit, I use the IKEA skillet more than any other piece of cookware in my kitchen. If you find yourself near an IKEA store, I strongly urge you to stop by just to pick this up. You won't be able to resist other things, and if you're like me, you'll leave with a new set of wineglasses and some wonderful new piece of furniture. It's cheap though, so it's all right. Get shopping.
New Refrigerator:
Y'all, my life has changed for the better. I have always had a VERY basic refrigerator. I've never had an ice maker or a water dispenser or a stainless steel handle. I've never had a drawer that pulls out of a freezer. In fact, my refrigerator was from 1993, leaked in a horrifying fashion, and every drawer inside of it no longer worked. For a number of reasons I haven't upgraded, but now I have and life is suddenly wild and full of meaning. I went appliance shopping in October — I'm pretty sure we discussed it — but the gorgeous machine that I selected wouldn't actually fit inside of my house. Who knew you had to measure things? So I smashed out a decorative arch in the wall before realizing that it wouldn't fit through the front door anyway so now I have an unnecessarily tedious drywall job to tackle at some point. I cancelled the order and ordered a new one and had to wait for what felt like two hundred years for it to arrive. But finally, it's here, and reader, everything is wonderful. I was so happy to see that old refrigerator carted out, streaming liquid out in a rush behind it. And I was absolutely giddy to see the new one slide into place. It has French doors, gorgeous glass dividers, an ice maker and a water dispenser, and it's stainless steel, and it's perfect in every single way. I even installed the water line myself, a task that was enormously easy and made me feel enormously self sufficient. All you have to do is drill a couple holes in the floor, thread the line through, and enjoy cool filtered water. It's wild. I was so proud of me. I wonder if Brita makes fridge filters. Hold on, I'm going to check on that…hell yes! I'll be installing that. This is a blessed day. If you have never enjoyed the splendor of a brand new appliance, I highly recommend it. It feels better than antidepressants. I feel so luxurious and decadent and a bit like I'm living inside of an AirBNB. If you can recall back years and years and years, my ultimate goal for my house was for it to feel like a vacation home. I'm well on my way and I couldn't be happier. Treat yourself to an appliance, dear reader.
Being Happy: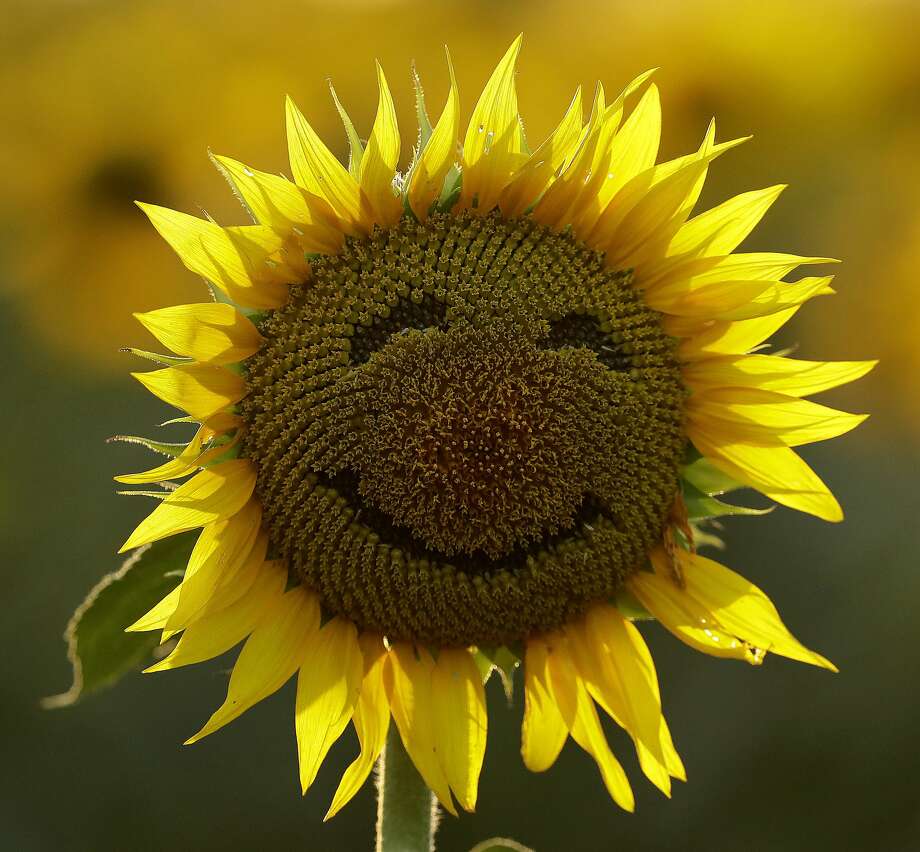 Lately I've been struck by the most enchanting feeling of contentment. For most of my life I've been somewhat melancholy, which suits me, but I simply have to admit that it wasn't exactly blissful. I've always known that life is wonderful and that life can be endless fun, but I didn't always live as if I knew that truth. I allowed myself to be unhappy quite willingly. My schooling, my personal life, and other elements that composed who I am were not things that filled me with any particularly strong reverence for the world. I felt like I was constantly living for somebody else. And I was, for most of my life I have had to protect myself because I quite easily and willingly give up my time, advice, and ear. I'm the dictionary definition of an empath. Think what you will about the existence of a sixth sense, but I would readily testify for the existence of empaths. We really exist and we really do get drained by emotions and perceptions that aren't ours. It took me nearly thirty years to start sorting out what my own feelings were and what were really just attachments from those around me. I rarely had a lot of time for me, and so I made my annual escapes to different continents and countries. In complete isolation, away from the quotidian demands of my life, I finally thrived. So I relied on my summer vacation for an escape to my true life for a month or two or three. I truly am a different person when I'm away, but circumstances here at home are changing and I find myself turning into who I want to be. My father recently passed away and I'm not ashamed to admit to you, dear reader, that he was one of the people that took a lot from me. I won't get deep into it, but he was not well physically or mentally in his final years. This took a toll on me in ways that I am only starting to appreciate and understand. He's gone now, and tragic though that is, I feel he must be happier now wherever he went. Though not true at every moment, my father stopped loving life and his pessimism was like a plague on my home. With him no longer there, that curse or weight or paranormal atmosphere of woe is gone. And I feel so much lighter and peaceful and I remember once again what it's like to be happy. I truly wish I didn't have to attain this new attitude through the loss of a parent, but who are we to determine how life proceeds? It's what happened and it's the truth. And I love living. I'm filled with genuine happiness every single day. I appreciate the bliss of a peaceful home, of method and order, of silence, of expressing myself freely. When we allow it, life really is a wonder. Live your life and love every minute of it, reader.
"My First Hundred Years" by Margaret Murray:
We've discussed my favorite genre of book in the past, but if you're new here, I'll refresh your memory. To me, there is nothing more sensational than a well written autobiography. Nothing is more fascinating than reading a person's eloquent explanation and justification of their life. We all have unique experiences on the planet and each of us determines what to make of these experiences. We can find humor in them or we can wallow in them. We can make the best of our circumstances or we can let them define us. We are completely responsible for the filter we apply to our own life. When shared as a book, this filter becomes the lens through which we understand the worldview of the author, and when it's done well, it's a sensation. My First Hundred Years by Margaret Murray ranks up there with the best of the best like Swanson on Swanson by Gloria Swanson, DV by Diana Vreeland, and Becoming by Michelle Obama. Each of these autobiographies transports me to a unique and new perspective on living on this planet. I'm so glad I finally found a copy of this and had time to read it. It's been out of print for decades and I have had so much trouble finding works by Margaret Murray. Magically, a used copy was available on the Amazon Marketplace and then it was apparently lost in the mail for months. Eventually I forgot about it and just decided I would put the book on my reading bucket list. Months after purchasing it, I received a weird note from the postal service that required me to pay some mysterious fee, which I promptly did because I was fascinated with what it could be. Turns out it was my missing book! It had been shuffled between post offices in South Africa for some reason. Finally it was mine and I devoured it. My discovery of Margaret Murray is a weird story that I'm not going to dive too deeply into right now. A few years ago, I wrote a novel called On A Desert Wind, which takes place in Cairo in the early days of Egyptian archaeology. Margaret Murray is one of the peripheral characters and plays a significant role in the plot and I yearned to know more and more about her, but it's been oddly challenging. Murray's work has been largely forgotten, and when it is mentioned it is derided because of the work she did on ancient religions and witch cults. It's fascinating stuff but because her areas of study are adjacent to the paranormal, scholars scoff. She was not a spiritualist in any way, she was just fascinated by the cultural phenomenon. This misunderstanding sadly poisoned her place in the history of archaeology which is an enormous shame because she had the mental acumen of the great historians. Her autobiography covers the hundred years of her life and she writes with the wisdom of a person who can see the world with clarity and is clever enough to understand the significance of the past. This book is surely only of a very particular interest to people like me, but if you want to know more about the suffrage movement in London, the beginnings of archaeology, working as an excavator in Egypt, being close to Flinders Petrie the preeminent Egyptologist of the time, life in India, and the experience of an intelligent woman in post-Victorian society, you must read this book. It's a wonder. I hope that I live to be one hundred and that my life is filled with as many wonders as Margaret Murray's was.